Joy for Jane Austen College with Another Year of GCSE Success
Back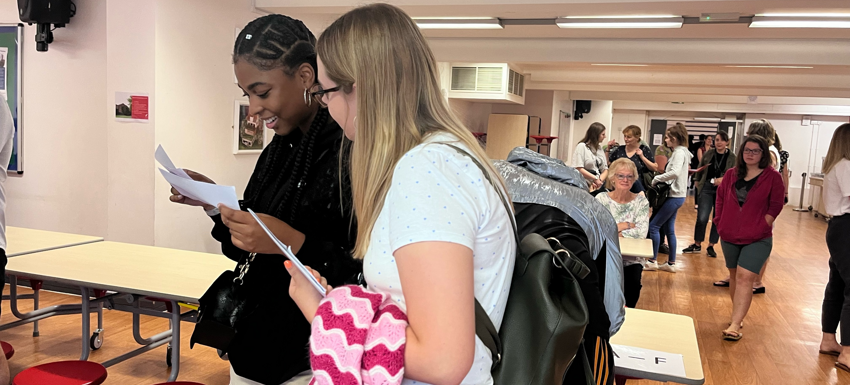 August 25th 2022
Jane Austen College, one of the top-performing secondary schools in central Norwich, has been celebrating yet another year of stellar GCSE results with 73% of grades 9-4 across Maths and English!
Located in what was once a shoe factory along the Colegate, this school has quickly established itself as a leading school in the region since opening in 2014.

Summer Turner, Principal at Jane Austen College, said:
"We are so proud of our Year 11 students, they have risen to the challenges set before them and exceeded expectations. We wish them all the best in their future endeavours."
Alongside delivering a nationally-acclaimed curriculum, Jane Austen College puts a lot of its success down to offering personalised pastoral support, mentoring and a vast array of extra-curricular activities, which when combined, all help to prepare its students to take the next step in their education and eventually into the career that is right for them.

Many students from Jane Austen College will continue to study A-Levels with them, with those that are keen to study STEM subjects also taking advantage of the school's unique partnership with the UK's first specialist Maths and Science College - Sir Isaac Newton Sixth Form. Under the Inspiration Trust, both have received recognition for their Ofsted "Outstanding" provision for those aged 16-19.