Two Inspiration Trust schools have been celebrating Her Majesty's Platinum Jubilee early - with a competition for students to create The Queen's portrait!
Back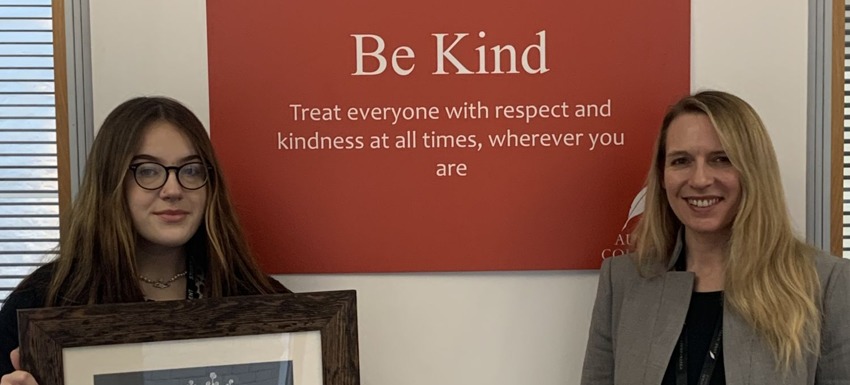 January 11th 2022
Hewett Academy and Jane Austen College students got to work through a variety of mediums such as paint, drawing and digital art to produce some fantastic images of The Queen at different stages in her long reign.

Each school have a winner who will receive £100 in gift vouchers and, more importantly, their art work will be framed and placed in the school reception for the whole of 2022 - the Platinum Jubilee year.

The winner from Jane Austen College was Megan Wells, and the winner from Hewett Academy was Maddie Hayward

Jane Austen's Head of Art, Rachael Fraser, who chose the winner from Hewett Academy, said "This piece stood out to us as it is so bright and cheerful, and yet dignified. It is a real celebration of colour and texture."
The "honourable mentions" runners up were Hayley Hall and Lola Street from Hewett Academy and Kaushiki Chhillar and Annabel Lemmer from Jane Austen College.
Hewett Academy's Head of Art, Amy Lee, chose the winner from Jane Austen College and said "We were captivated by the skillful attention to detail in this piece and were pleased to see a jovial portrait of Her Majesty, The Queen".
Executive Principal Antony Little said: "The incredibly high standard of art work produced is a testament to the skill and artistry of the students in both schools. We have two worthy winners in Megan Wells and Maddie Hayward who have done their Queen and Country proud. We look forward to the visitors to our school seeing their work all year round as part of the Platinum celebrations."
We can't wait to see the artwork in the schools this year!