Meet Jane Austen College's new Head of School
Back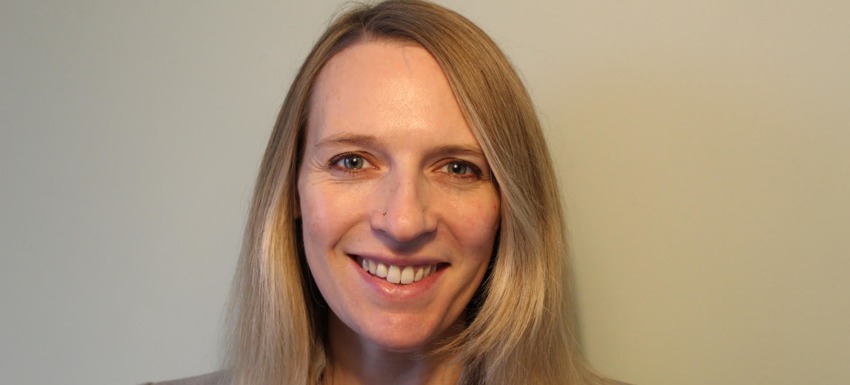 February 5th 2021
From the moment I could speak, I demanded 'a book' at every opportunity. This love of literature continued with me through my degree at the University of St Andrews and long after. I yearned to find a career that would allow me to share my passion for great books and also something which would feel meaningful and contribute to society. After a few days of completing a placement within a school, I was convinced that teaching was the ideal role to meet these needs. And I haven't looked back!
I began my teaching career in 2009 as an English teacher in London. In my first school, I took on responsibility for Key Stage 4 (KS4) English before moving on to become Head of English at a new free school. Whilst I was at these schools I began to delve into the world of education continuing professional development (CPD) via Twitter, and started attending and then speaking at conferences as well as setting up my own educational blog. After spending a considerable amount of time thinking about and enacting curriculum development at my school, I became a senior leader for teaching and learning, and published a book with Bloomsbury entitled 'Bloomsbury CPD Library: Secondary Curriculum and Assessment Design'. Shortly after this book was published I was recruited to join the curriculum team at Inspiration Trust as an English Subject Specialist Leader and a leader of Key Stage 3 (KS3) curriculum reform.
I later became Director of Curriculum as well as taking on Associate Vice Principal and Principal roles within our family of schools. During this time, I have maintained my interest in CPD, both leading sessions within the trust and training teachers and leaders across the country. I've also continued to write, contributing chapters to two ResearchED books and articles to educational publications such as Impact.
In April 2020, I was appointed as a Vice Principal at Jane Austen College leading on the school's re-opening during Covid-19, preparations for GCSE exams this summer, embedding our approach to character, and a new strategy for improving the educational outcomes for students with the most barriers to learning. I was also delighted to be involved with Oak National Academy in the summer of 2020 as one of the subject leads for KS3 English where I helped to develop a rigorous and representative curriculum for remote learning.
Since joining Jane Austen College I've had the privilege of working with dedicated staff and I'm incredibly proud of the work we have been doing to support students with the most barriers to learning, this is one of the trickiest areas in education but one of the most vital to get right.
We've seen students making leaps and bounds with their classwork, but also feeling and experiencing success which is such a crucial part of any child's education. I'm also delighted to have been overseeing our work on embedding our school vision of 'developing knowledge and character to lead great lives' through working on a character curriculum which unites the academic and pastoral aspects of our school life.
Working with pastoral leads, the Head of PSHE and the careers lead alongside our teachers has helped us to think of ways we can help our students to be the confident, hard working and caring adults of our future. It was also a great pleasure to be involved in supporting the school to return in September and to work with staff members to keep our students learning safely and happily over the last few months.
I am honoured to be the new Head of School at Jane Austen College and I'm looking forward to continuing my work with our fantastic staff, students, families and wider community. The team at Jane Austen College is exceptional. They are dedicated and passionate about making a difference to the lives of their students, and are experts in their fields whether academic or pastoral. The team thrives on sharing their knowledge and enthusiasm with students, and are always looking for ways to be even better than the day before.
We also have an incredibly supportive and emotionally intuitive community, who look out for each other and work hard to contribute to the Jane Austen College ethos. Our aim for our students is to develop the knowledge and character to lead great lives, and this is fully embraced and encouraged by our families. They play out our values of work hard, take responsibility and be kind, on a daily basis. This has been particularly impressive during the Covid-19 pandemic, as students have continued to apply themselves to their learning and demonstrated their kindness to each other and to staff even when it has been difficult, and families have been on hand to help them and us every step of the way.
There is also a really strong sense of community within the school and with our families, which means that Jane Austen College is a very happy place to work and study and I'm incredibly excited about the future of our school and all we can achieve together.
Going forward, we hope to continue to blaze the way with our excellent results, and to demonstrate that you can be a school that is both academic and inclusive.