Jane Austen College Principal among local stars selected to switch on Norwich's Christmas lights
Back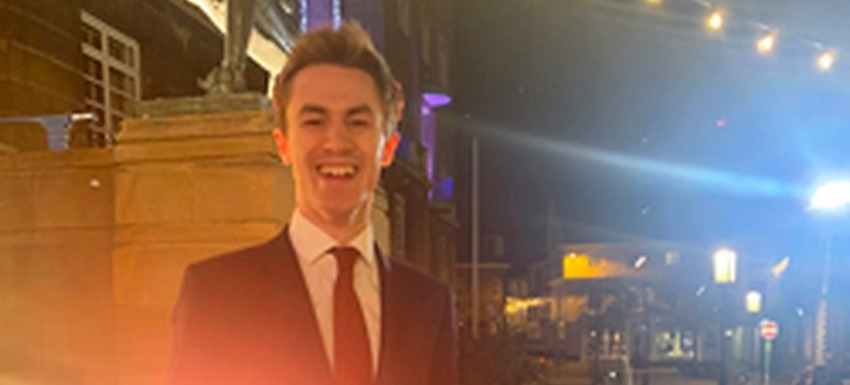 December 3rd 2020
David Thomas OBE, our Principal and the Inspiration Trust's Strategy Director, helped to switch on Norwich's Christmas lights this year alongside local key workers and celebrities. This year, Norwich City Council chose to feature 'local stars', shining a light on their contributions to the community during the pandemic.
Norwich City Council's video featured members of the local emergency services, refuse loaders, a Royal Mail postman and a local foodbank project manager.
Mr Thomas was chosen by Norwich City Council for his commitment to ensuring young people could still receive an excellent education following school closures. In the article by Norwich City Council, they commend his efforts to help not only his own students, but students nationwide via his work with Oak National Academy.
Mr Thomas was also named on the Queen's Birthday Honours List earlier this year for his contribution to education - our school switched seamlessly to remote learning and Oak National Academy was launched, delivering learning material to children across the country. You can read an article on his achievement here.
Mr Thomas said:
"I was honoured to be one of the key workers turning on the Christmas lights in Norwich, especially standing alongside people from the Royal Mail, East Anglian Air Ambulance, NHS, Norfolk Fire and Rescue Service and Norfolk Constabulary. This year has been a challenging one and Norfolk City Council celebrating the hard work of key workers was really special.

"I've worked with teachers at my school; the Inspiration Trust's family of schools in Norfolk and north Suffolk; and education professionals across the country through my work with Oak National Academy. They have all been going the extra mile to make sure every child receives an excellent education. Every single one of them should be celebrated for their determination and perseverance."